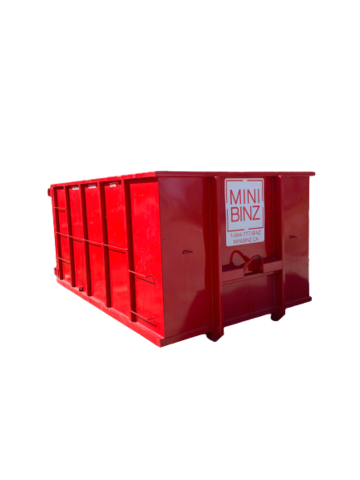 Size: 12' L x 8' W x 6' H
Days: Up to 7 Days
Rent Time Extension: $20/Per Additional Day
Ton(s): 1 Included
Extra Weight: $130/Per Additional Ton (Prorated to exact amount)
Description
Best For: Heavy cleanup, Large renovations, Construction sites (No soil or concrete)
The 20 yard dumpster's volume and size makes it great for:
Full garage or attic clean outs

Complete deck and fence tearouts

House cleaning/purging before a move

Restoration cleanups (Floods/Fires/Reconstruction)

Demolition clean up
The 20-yard dumpster helps make cleanup a breeze. This dumpster offers all of the space you will need to haul junk and material from larger sized jobs like those listed above. No matter the job, this dumpster will help you get cleanup done in one big haul.
If you think that your project is more of a medium sized job that does not require the extra space of this dumpster, check out our 15 Yard Dumpster rental. It is smaller, but provides plenty of space for moving junk.

Standard dumpster features and benefits
Brand new dumpster that doesn't contain holes from rust

Driveway protection included with every rental

Easy-to-operate door; walk debris directly into the dumpster

Clean and professional-looking dumpster
If your project requires different size dumpster, check out our other options down below: